It's How You Interpret It
Since its founding, PSRS has been committed to maintaining a Deaf friendly environment and culture, for our employees and for the people we support. We sent three of our finest - Alyssa, Wayne, and Reggie - to the October Deaf Expo where they represented PSRS while handing out gift bags and talking with attendees about employment opportunities. 
PSRS employs over 25 people who are deaf or hard of hearing and is invested in continuing to recruit.  PSRS has always promoted a diverse culture as we support people with diverse needs and goals.  We are proud to have hearing, Hard of Hearing, and Deaf staff who regularly work together to fulfill our mission every day.
Twenty-one people receiving services from PSRS are either deaf, deaf/blind, hard of hearing, or nonverbal (using a sign language to communicate).  We are fortunate to be able to support them, and benefit from the expertise of all our staff, especially those who can effectively respond to various communication styles and needs.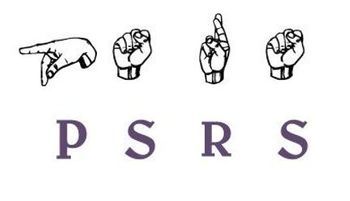 PSRS recently hired a full time ASL Interpreter and Communications Coordinator Kris Walker.  Kris has provided interpreting services (through TERPServices) to PSRS for several years on a just about a weekly basis. He will be responsible for scheduling and participating in ASL interpreting for PSRS meetings and trainings, as well as providing ASL classes to our administrative and direct support staff. We are excited to welcome Kris to the team and know he will be in high demand!