Supported Living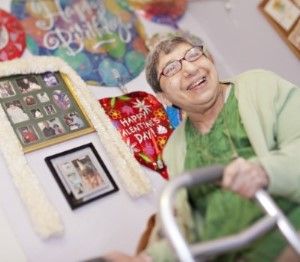 From brushing teeth to managing a budget, PSRS is there to support individuals in whatever way they need, while simultaneously working to increase skills and encourage independent living.
Our goal is to foster independence, active community participation, a positive self-image, and increased self-sufficiency, all while ensuring each individual's health and safety.
In an effort to encourage the individuals we support to exercise personal power, informed choice making, and self-determination, we offer wrap-around services that provide whatever support may be required during a normal day— personal hygiene, household chores, scheduling of, and transportation to healthcare appointments, grocery shopping, meal preparation, medication administration, and many other daily chores and activities. PSRS offers all this while maintaining an atmosphere of professionalism and dignity. 
We work with all of the individuals to develop plans that meet their goals and needs, and service and training objectives that help guide staff, as well as direction on monthly budget management, daily financial transactions, and management of personal possessions. Some individuals may have additional documented plans and instructions to support challenging and/or aggressive behaviors. PSRS' direct care Community Support Specialists carefully record their work via various documentation systems and tools.
PSRS has staff available 24 hours per day, 7 days per week, 365 days per year. While every individual does not require such comprehensive services, PSRS is committed to providing whatever level of support is needed. PSRS supports all individuals in personal, tangible ways that focus on empowerment, optimal health and safety, independence, participation in the community, and general well-being.