Legislative Advocacy
Find Your Voice…then find your legislators!                                  
Legislative Advocacy plays a critical role in PSRS' ability to continue operations and provide needed services to individuals with disabilities in the community.  Learn how it works, then see what you can do to help ensure PSRS continues its mission to provide long term community residential supports, promoting independence, choice, and opportunity for those we serve.
How It Works
WA state legislature sets a biennial (2 year) operating budget every other year.  The diagram provides an overview of the process.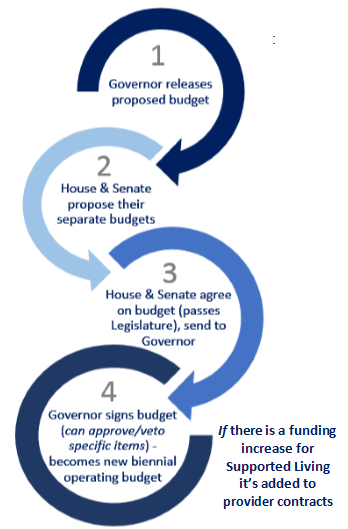 Why It Matters
99% of PSRS funding is set by WA state legislative appropriations; it must be included in the budget for us to continue services.  Supported Living will not see funding increases over the next 3 years unless included in the 2019- 2021 Biennial Operating Budget.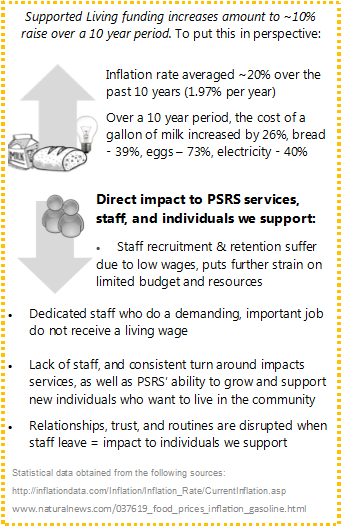 YOU have the power to make a difference.  You can help Supported Living.  You can help PSRS.
Do you know who represents you?  Find out at http://app.leg.wa.gov/districtfinder/
Have 60 minutes? Consider scheduling a meeting with one or more of your legislators.
How about 30 minutes?  Make a call. Write a letter. Or email your legislators.
Share your story.  It means more than any statistic, data, or number.
Need Help?  You have our full support!  For questions, contact chigman@gopsrs.org
PSRS does not endorse any political candidate or influence the outcome of elections.