First Aid / CPR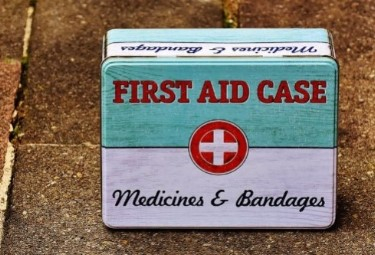 All classes occur from 10:00am – 5:00pm
January 14, 2019
February 11, 2019
March 18, 2019
April 15, 2019
May 20, 2019
June 17, 2019
July 15, 2019
August 19, 2019
September 23, 2019
October 14, 2019
November 18, 2019
December 16, 2019
 
Overview
Learn lifesaving fundamentals in this 7-hour class. You will gain skills needed to assess emergency situations, and respond appropriately.  First Aid includes proper ways to tend to some common injuries including wounds and broken bones, as well as more advanced emergency treatments.  CPR is one of the most important lifesaving skills everyone should know.  Not only will you learn when and how to do CPR, you will also practice your newly learned skills on life like mannequins designed specifically for this purpose.   
About the Trainer
Jessica McCartney has worked in the medical and supported living industries for over 10 years, including jobs as an EMT and PSRS Clinical Services Manager.  She brings a breadth of experience and knowledge to the class with a mix of videos, presentation, and interactive practice.
Notes
Class is scheduled from 10am-5pm. There will not be an extended lunch break, so students are encouraged to bring a lunch to class.
Cost
$80/student