These PSRS employees have been selected for their excellent work, dedication to our clients and families, as well as their strong advocacy for client rights, protections and quality supports. PSRS thanks these staff for the amazing impact they make every day.
---
CRSA's DSP = PSRS H-A-P-P-Y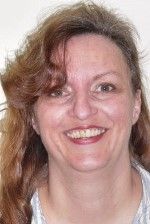 Congratulations to Venetia Moore, recipient of the 2017 Community Residential Services Association (CRSA) Outstanding Direct Support Professional Award!  PSRS is proud to recognize Venetia's amazing career of commitment and dedication to enhancing the lives of people with disabilities in the community.
PSRS has been privileged to have Venetia on our team, providing direct support to individuals for over 22 years.  She has been working in community based services for over 34 years, devoting a large part of her life to ensuring people who experience developmental/intellectual disabilities have opportunities, inclusion, independence, and quality supports to ensure their health and safety.
Venetia is passionate about the work she does; she understands that it is about the people she supports and what they want for their lives.  Respectfully tenacious in her advocacy, she always has one objective – to make sure all individuals supported by PSRS are getting the opportunities, experiences, skills development, and care they need and deserve.
Venetia has worked with many individuals over the years – those who require consistent behavioral supports, have intense medical/mental health needs, as well as people with communication barriers and unique challenges in the community.  She currently works with one young man who, with her support, is really overcoming obstacles.  While Venetia knows sign language, she had to learn his specialized vocabulary to successfully communicate with him, and help him do so with others.  A stabilizing force within his life, his successes can be attributed to her unwavering commitment and patience.
Venetia is a role model for supported living, and for how we would like to see all people with disabilities treated in our communities.  She truly represents PSRS values – we are very fortunate to have her on our team!     
---
PSRS Hero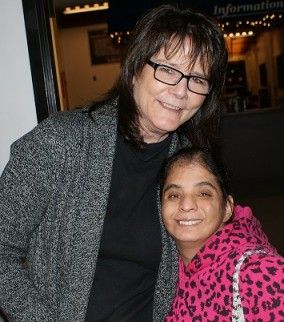 PSRS is proud to announce that Debbie Dillard was selected as the 2016 Washington State Direct Support Professional (DSP) of the year! Out of many candidates being considered, both the Community Residential Services Association (CRSA) and the American Network of Community Options and Resources (ANCOR) selected Debbie for this award to recognize her great work and contributions to ID/DD individuals. Debbie makes a huge difference for our clients every day and is an amazing advocate for all of the clients and families she supports. Congratulations Debbie – you deserve it! THANK YOU!
Visit the ANCOR website to read about Debbie's nomination.